How Idea Bakery is going to change
The first launch of Idea Bakery was a flop. The problem domain and solution were too narrow for anyone to be interested in and stick with long enough to form a habit. To add insult to injury I wasn't using it myself. It was supposed to be a scratch your own itch problem dammit!
After some thought, deliberation, and problem-solving, I've decided that the new pivot for Idea Bakery will be to assist creators and their audiences in collaborating to solve problems whilst working on them.
The previous version, on the other hand, prompted daily Twitter writing practice. By including Twitter here, I made the mistake of narrowing the field of innovation.
It might have worked, but I'm not convinced that continuing to work on it was the best course of action from a viability standpoint. It's also difficult to sell something that relies on intrinsic motivation to keep people using it, and I'm not comfortable with promoting something I wouldn't use myself.

So, here's a broad overview of the new problem Idea Bakery will be solving: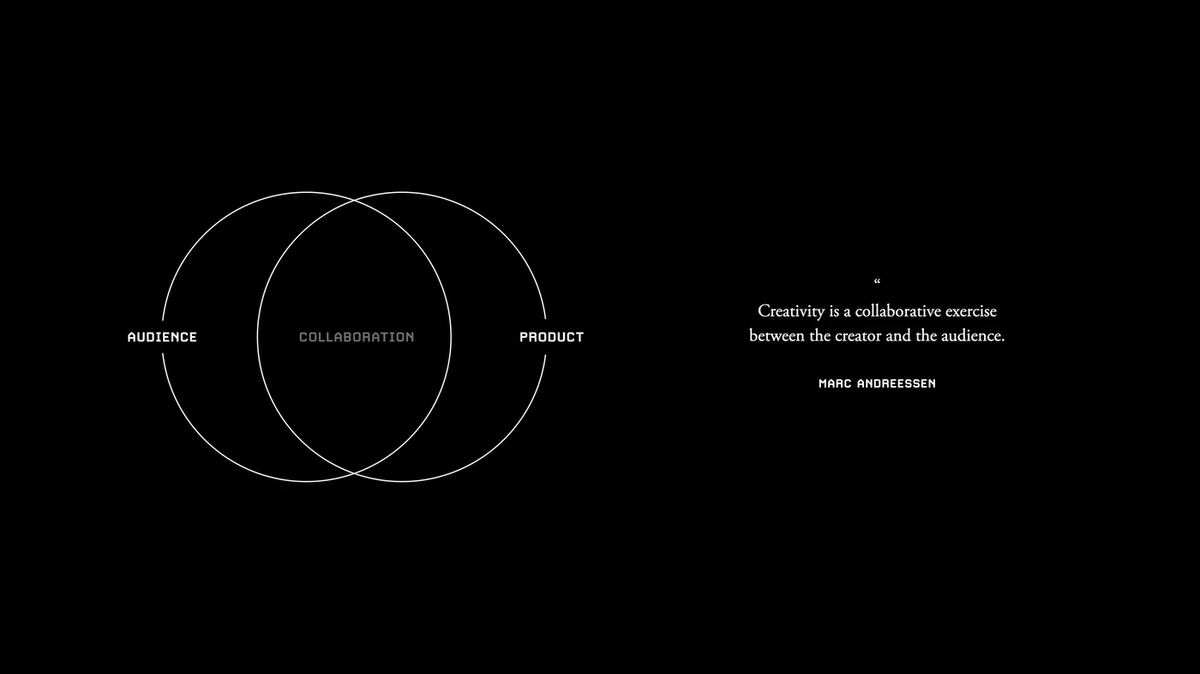 "Creativity is a collaborative exercise between the creator and the audience."
In my opinion, the creator who is tasked with shaping the problem and designing the solution faces multiple challenges.
Collaboration in a remote and asynchronous environment where you don't have the benefit of collaborating on an asset in person is one of the main areas Idea Bakery is interested in solving.
The creator's audience for the collaboration is also divided into two groups:
Includes team-mates or patrons who the creator values for feedback on strengthening the idea.
Includes the end consumer of the creative asset.
Idea Bakery's immediate focus will be on creating an effective environment for facilitating the conversation between the creator and these two core groups of people.
Finally, I believe that this new pivot gives the creator a lot of power. From managing multiple projects to sending them to relevant individuals for feedback on various perspectives, analyzing feedback and having a private conversation with them to clarify any questions, and improving it by recycling the process until the creator — the creation — and the intended audience are a good fit & alignment.

I'm pretty excited about this new direction. Hoping to share more soon.

Shavin's
Newsletter
Hit the Bullseye on What You Build Next
Stop second-guessing yourself and start building with confidence. Pop in your email, and I'll send you my latest articles on building product intuition through useful customer research,
directly to your inbox.
Articles read by product leaders in companies like Productboard, HP, Monzo, and more.

No spam. Unsubscribe anytime.